Partnerships
MULTI-ACT works with multiple partners from various stakeholder groupings to advance its vision to increase the impact of health research on people with brain diseases. The MULTI-ACT framework aims to allow for effective cooperation of all relevant stakeholders in multi stakeholder health research initiatives. The framework includes tools and guidelines for the governance, the stakeholder engagement and the impact assessment of multi-stakeholder research initiatives. In particular, guidelines are provided on how to maximize and evaluate the impact of Research &Innovation (R&I) on the outcomes that matter to patients in order to enable transformational missions that any health R&I process should aspire to. 
The Multiple Sclerosis Care Unit

To further develop and improve the MULTI-ACT framework, MULTI-ACT has engaged with a potential user of the framework, the MS Care Unit, a multi-stakeholder initiative in the disease area of Multiple Sclerosis (MS) of the European Charcot Foundation (ECF).  The overall aim is to implement the MULTI-ACT framework in the specific setting of the MS Care Unit initiative, guide their promoter on how to use the framework and gather feedback on its applicability. 
Read more about the MS Care Unit.
EBRA Clusters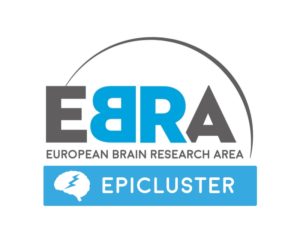 The aim of collaboration between MULTI-ACT and EPICLUSTER is to explore the applicability and utility of the MULTI-ACT framework in the context of other brain disease multi-stakeholder initiatives, guide their promoter on how to use the model and take the most benefit from it as well as collect their feedback on the usability of the framework specific to the brain disease area. For this purpose, the MULTI-ACT Consortium explored possibilities of collaboration with EPICLUSTER. EPICLUSTER emerged following a major stakeholder meeting in Brussels in 2018 called EpiXchange that brought together the coordinators of multiple EU-funded epilepsy projects and stakeholders from industry and patient representative groups. This cluster was funded by the European Brain Research Area project (EBRA) in late 2019 as a two-year networking action to enhance the coordination of epilepsy research in Europe.
EBRA was created in 2018 as a catalysing initiative for brain research stakeholders (researchers, clinicians, patients, governments, funders and public institutions) to streamline and better co-ordinate brain research across Europe while fostering global initiatives. Clusters are understood as associations of research projects that can be directed towards basic research, clinical research and/or methodological approaches under a common topic, and disease and/or thematic area.
Read more here.
International Progressive MS Alliance

The International Progressive MS Alliance, an unprecedented global collaboration of multiple sclerosis (MS) organizations, researchers, clinicians, pharmaceutical companies and people with progressive MS, has created a partnership with MULTI-ACT that was announced on the occasion of the World Multiple Sclerosis Day celebrated on 30 May 2020.
Read more here.